Oct
27
Sun
Sunday Buffet @ All Occasions Catering & Banquet Facility
Oct 27 @ 11:00 am – 2:00 pm
Sunday Buffet every Sunday at All Occasions Catering and Banquet Facility. Enjoy many delicious items off the buffet, including a variety of meats, pastas, vegetables, salad bar, desserts, and more! Groups are welcome, but please make a reservation.
Nov
1
Fri
John Michael Montgomery @ Marion Palace Theatre
Nov 1 @ 7:30 pm – 9:30 pm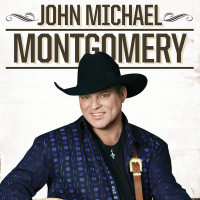 John Michael Montgomery
Fri 11/1/2019 7:30 PM
Doors open at 6:30pm
John Michael Montgomery delivers a country music concert you do not want to miss. If you're a fan, you've likely sung the lyrics to "Life's A Dance" or maybe even played "I Swear" for your first wedding dance. His love songs have helped set the standard for a generation with timeless ballads like "I Love the Way You Love Me," and "I Can Love You Like That," which still resonate across the music landscape. ********ALL SALES FINAL. NO RETURNS, REFUNDS, OR EXCHANGES WILL BE MADE.********
Nov
2
Sat
Dinner with the Presidents @ Dayspring Wesleyan Church
Nov 2 @ 5:30 pm – 8:30 pm
The Marion County Historical Society Presents Dinner with
the Presidents (and other special guests). Featuring a buffet dinner of favorite foods of the featured Presidents taken from the White House Cookbook. Following will be presentations from the featured Presidents.
Saturday,November 2, 2019 at 5:30 pm at Dayspring Wesleyan Church , 2431 Marion-Mt. Gilead Road, Marion, Ohio
ADVANCE TICKET SALES ONLY!
General Seating – $32
V.I.P. Seating – $38
Purchase tickets at Heritage Hall, 169. East Church Street, or by phone at 740-387-4255.